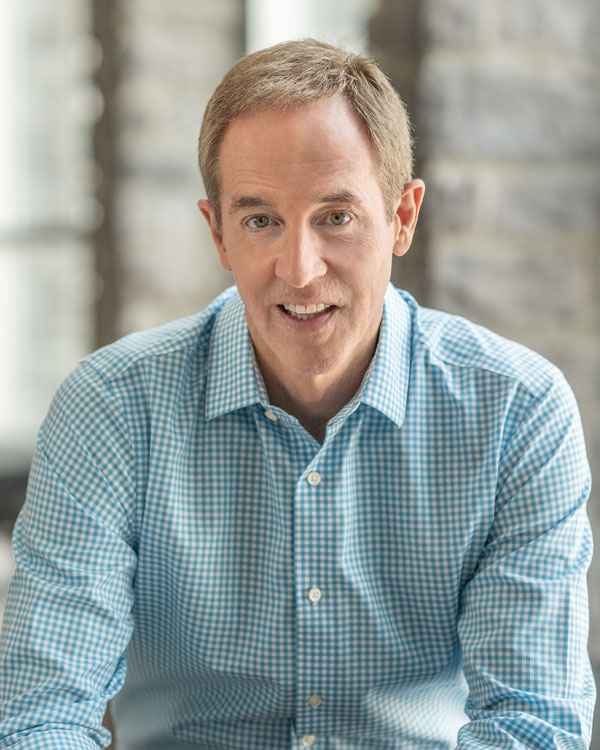 Communicator, author, and pastor Andy Stanley founded Atlanta-based North Point Ministries (NPM) in 1995. Today, NPM consists of seven churches in the Atlanta area and a network of nearly 100 churches around the globe that collectively serve nearly 185,000 people weekly. A survey of U.S. pastors in Outreach Magazine identified Andy as one of the ten most influential living pastors in America.
Andy holds an undergraduate degree in journalism from Georgia State University and a master's degree from Dallas Theological Seminary. He is the author of more than 20 books, including Irresistible; The New Rules for Love, Sex & Dating; How to Be Rich; Deep & Wide; Enemies of the Heart; When Work & Family Collide; Visioneering; and Next Generation Leader.
His success reaches well beyond the Atlanta area. Over 10.5 million of his messages, leadership videos, YouTube videos, and podcasts are accessed each month.
Description:
Visionary Pastor, author, and cultural icon Andy Stanley, Senior Pastor at North Point Community  Church and founder of Atlanta-based North Point Ministries, offers inspiration for the future of your ministry.
Type: Keynote
Speaker: Andy Stanley, Founder, North Point Ministries
Topic/Category: Centering Our Faith and Disrupting Our Church
It's time to make your mark – and we're here to help.
Talk to a church technology expert today.